Judgment of Kotali Para Sedition Case on Tuesday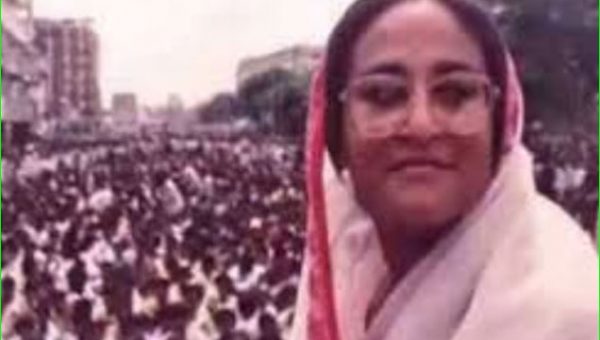 Update Time : March, 22, 2021, 10:36 pm
1404 View
Judgment in the conspiracy and sedition case for planting a 6kg bomb near the rally site to  at Kotalipara in Gopalganj almost 21 years ago will be announced on Tuesday (March 23rd).Judge Abu Jafar of Dhaka Speedy Trial Tribunal-1 at around 12 noon. The judgmentt of the case is to be announced in the court of Kamruzzaman.
The accused in the case are- Md. Azizul Haque alias Shahnewaz, Md. Lokman, Md. Yusuf alias Moshab Moral, Moshab Hasan alias Rashu, Sheikh Mohammad. Enamul Haque, Md. Mofizur Rahman alias Mofiz, Md. Mahmud Azhar alias Mamunur Rashid, Md. Rasheduzzaman alias Shimul, Md. Fabric, Md. Wadud Sheikh alias Gazi Khan, Md. Anisul Islam and Sarwar Hossain Mia. Among them Maulana Amirul Islam alias Jannat Munshi and Maulana Rafiqul Islam Khan are out on bail.
The prosecution hopes that all the accused will be sentenced to death. Special Public Prosecutor of the court Abu Abdullah Bhuiyan said that the death reference and appeal hearing in the case of attempted murder has already been completed in the High Court. The death sentence of 10 people is upheld in the High Court. We have been able to prove the allegations against the accused by presenting evidence in this case as well. Hopefully, the maximum punishment for the accused will be death.
Former CID ASP Abdul Kahar Akand testified in the case on February 28. This ended the testimony of the case. Of the 50 witnesses in the case, 34 testified in court. After presenting the defense and arguments of the accused, the date was fixed for the verdict on March 11.
According to the details of the case, a bomb weighing 8 kg was recovered from the ground of Sheikh Lutfar Rahman Adarsh ​​College in Kotalipara, Gopalganj on July 21, 2000 from the side of the meeting place of the then Prime Minister Sheikh Hasina. Sheikh Hasina was supposed to hold a rally at the same ground the next day.
Kotalipara police sub-inspector Nur Hossain filed the case under the Conspiracy and Sedition Act. Then on November 15, 2001, former CID ASP Abdul Kahar Akand filed a chargesheet in the case. On November 21, 2004, the court ordered the trial to begin by framing charges against the accused. Judge Mumtaz Begum of Dhaka Speedy Trial Court-2 in 2016 sentenced 10 accused to death in the attempted murder case. On February 18, the High Court also upheld the death sentence of the accused.

More News Of This Category